History of Salem Lodge 289 A.F. & A.M.


By: William N. Teague, P.M., C.L.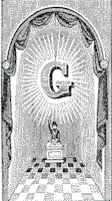 The Grand Lodge of N.C. granted a dispensation to Salem Lodge No. 289 on May 25, 1868, with J.V. Hunter as master. The first chartered meeting was held on December 16, 1868. Brother J.V. Hunter would serve as master for seven years through 1874.
At the first meeting of Salem Lodge No. 289 (Under .Dispensation) the brothers voted to secure the necessary furniture for the lodge. At their second meeting held on Saturday night, June,1868 all the members and three visitors were present. The committee on furniture and fixtures reported that they had secured four dozen aprons at one dollar, a dozen.
At the meeting on October 3, 1868 a bill from J.D. Stevens was presented to the lodge for making furniture. The amount was $36.25. It was ordered paid.
At the meeting on November 7, 1868 a petitioner William Howard was elected to receive the degrees in Salem Lodge. He received the degrees that night.
Salem Lodge has met in ten or eleven different locations, depending on your source of information. The first meeting was held in J.L. Fulkerson store building located on the west side of South Main street in the heart of Old Salem. Other meeting places include the Masonic Temple built at the corner of Fourth and Trade street in 1906. This temple was torn down in 1926. Our present location, 34 Miller Street, is wholly owned by masons. The five owners include Winston Lodge, Piedmont Lodge, the Winston-Salem York Rite bodies and the Winston-Salem Scottish Rite bodies without power of succession. We occupied this temple in 1956 with worshipful brother Earl Martain as Master.
The motto of the L.A. Raiders is commitment to Excellence." In Salem lodge we have a "Tradition of Excellence in service" that has been established by our members and has continued to this day. That tradition has been established by setting high standards for our degree work; High standards for service to the community and church; But more especially high standards of service to Salem lodge and all the bodies of Masonry.
Members of Salem Lodge have gone on to serve in every place and station in masonry. Our members have served as DDGL and DDGM and Brother Leon Cash served as Grand Master of Masons.
Our members have helped establish other lodges: witness Oldtown, Enterprise, King and Clemmons. Go to one of these meetings and more than likely someone will tell you "I was raised in Salem Lodge."
In the York Rite the Tradition of excellence in service continues". In 1994 the head of all three York Rite bodies were members of Salem Lodge. This year, 1995, two of the three bodies are headed by members of Salem Lodge.
In the Scottish Rite, Salem Lodge members are extremely active. From the Robing room where the correct outfit is found for the degree; to the stage crew; to the floor crew; to the refreshment committee; to the Marshalls; to the director of the class; to Worshipful Brother Charlie Scott who is the S.G.I.G personal representative for the Winston-Salem Scottish Rite Valley which includes 53 Masonic lodges. In the Scottish Rite nine of the twenty one living 33 Degree masons are members of Salem Lodge. eight are Past Masters of Salem Lodge.
The tradition of excellent in Service continues in the Shrine. Two of our members have gone on to serve as Potentates of the Oasis Temple. The local Shrine Clubs are beneficiaries of the service of Salem Lodge members.
Who are these mem who serve Salem Lodge? They are men from all walks of life; men who serve their church, their community, and many local charities like the United Way, Meals on Wheels, Boy Scouts, Habitat for Humanity; men who coach the local Little League. Who are these masons whose commitment to Masonry and the Masonic Principles are exemplified by their continued dedication to serve Masonry and their community with the best of our abilities. These men who establish and carry on a tradition in excellence in service are doctors, lawyers, teachers, accountants, truck drivers, labors' and farmers. In short your neighbors.
The history of Salem Lodge is one of tradition and service; one of good times and bad; one of depression and economic growth; one of war and peace; but most of all one of dedication by its members to the Masonic principles of Brotherly Love, Charity, and Truth.

Return to Salem